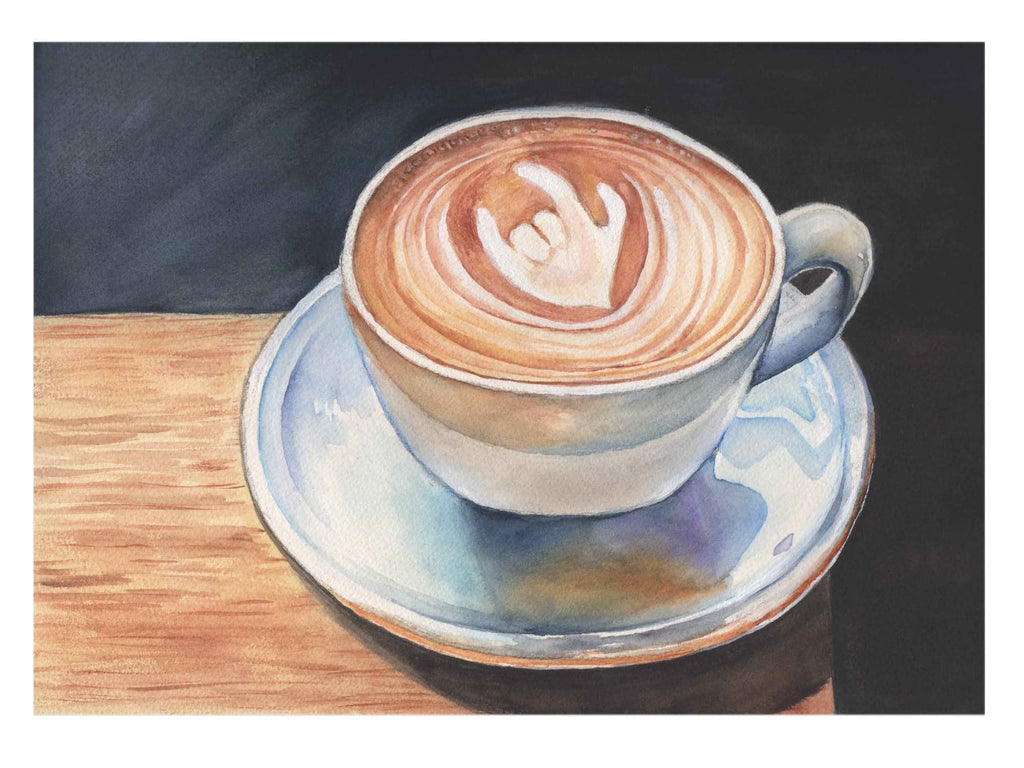 I Love You - coffee - greeting card
I DO love coffee and think about it quite a bit when I wake up. I look forward to that first sip while I walk my dog around the block.
I like to think of different places where I can find the ASL handshape for "I Love You" in everyday life. I have never seen a real representation of the "I Love you" handshape in a latte so I decided to paint one. This was a watercolor painting I did.  I made it into a greeting card. It is printed on heavy card stock white paper - 110#, size 5.5" x 4.25. It is blank inside OR I can stamp the words "Happy Valentine's Day" on the inside. It comes with an envelope wrapped in a clear sleeve.
Send it to a person who loves coffee or who you love or for any occasion you can think of. I can also make this into a print or use in any graphic design idea you may have.
I hope you enjoyed your first cup of coffee today as much as I did.